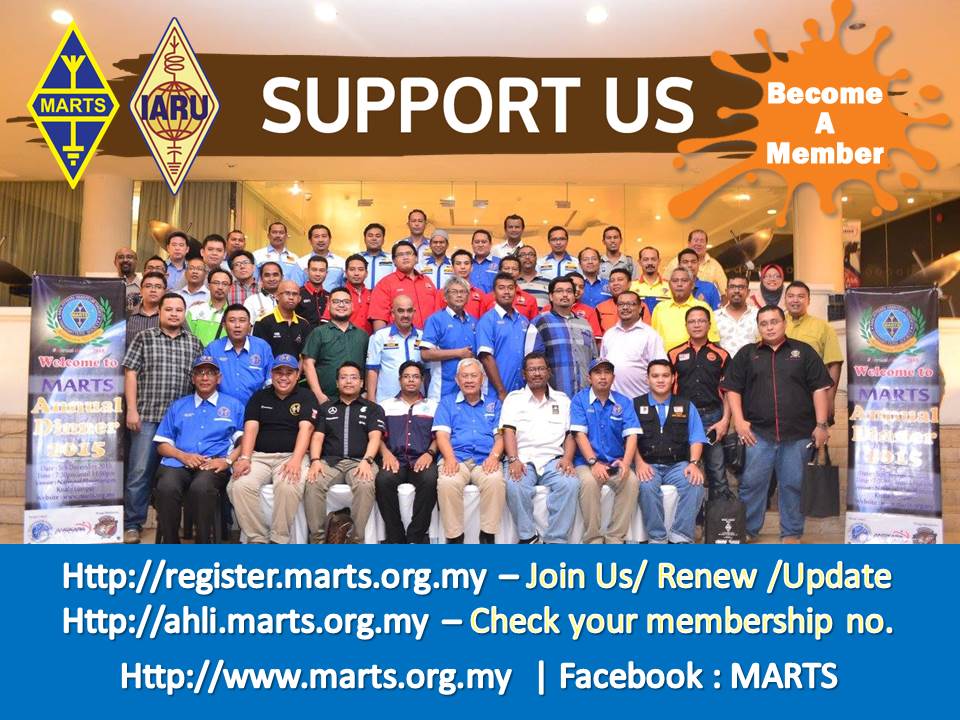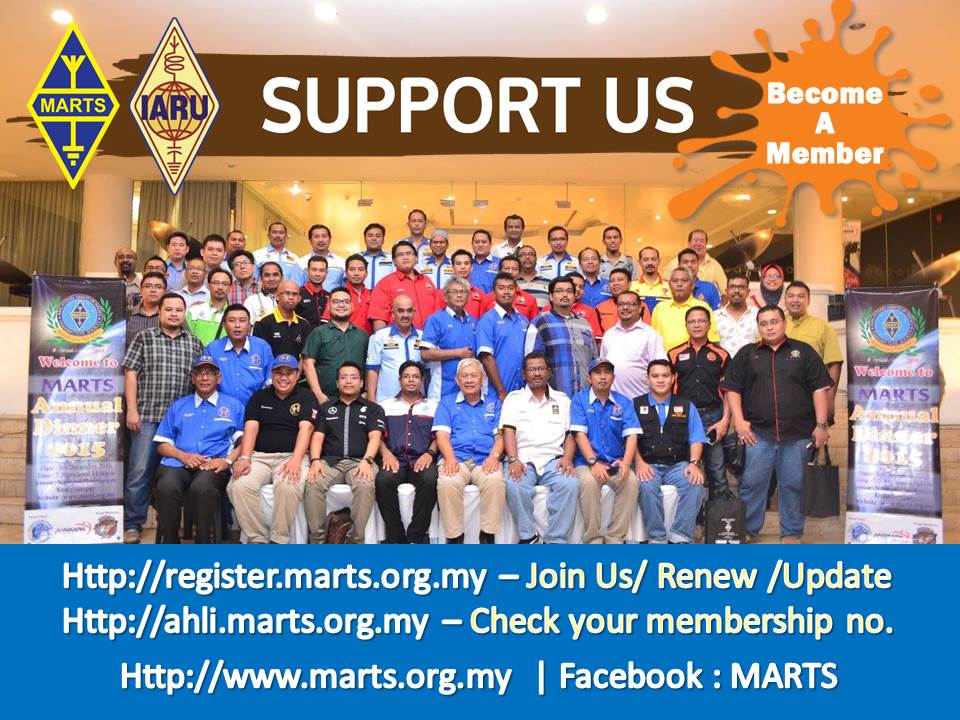 The Malaysian Amateur Radio Transmitters' Society (MARTS) is a non-profit organisation for amateur radio enthusiasts in Malaysia. MARTS was founded in 1952 and became a National Society ever since.
The organisation's primary mission is to popularise and promote amateur radio in Malaysia. One membership benefit of the organisation is a QSL bureau for members who regularly make communications with amateur radio operators in other countries.
MARTS is the member society representing Malaysia in the International Amateur Radio Union Region 3. Refer http://iaru-r3.org.
OUR VISION
WE AIM TO BE ONE OF THE MOST PROGRESSIVE, ENTHUSIASTIC AND FRIENDLY AMATEUR RADIO SOCIETY IN MALAYSIA, SUPPORTING EVERY HAM RADIO ALL THE TIME
OUR MISSION
Reaching out to member
 To increase more ham radio operators.

 To create more awareness of amateur radio.
 To increase On-The-Air activity.
 To provide backup communications when needed during time of emergency and disaster.
 To maintain adequate number of volunteers at every state to provide radio communication service when needed, to train each and every one of them periodically.
 To streamline and strengthen activities with affiliated members.
Technical
 To increase technical expertise and maintain a pool of technical information online.
 To enhance amateur radio state-of-arts.
 To foster ham radio innovation.
 To provide a linking repeater nationwide.
Spectrum Protection and Radio Frequency Interference
 To engage MARTS with works by MCMC, IARU or ITU on spectrum study, planning of radio which may affect band allocated to amateur radio services.
Created (2015)