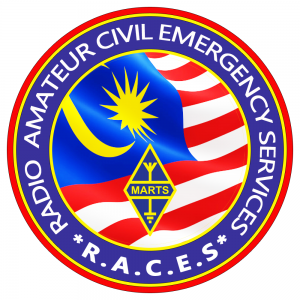 Beginning at 9 pm on Saturday, November 09th 2019, Malaysian radio amateurs are invited to participate in a nationwide exercise called The Malaysia Simulated Emergency Test (MySET).
The primary goal of this exercise may be used to shape amateur radio communications policy in the future. It is important to assess our ability to provide communications to ensure that amateur radio operators are prepared to respond effectively when a disaster disrupts or overloads normal means of communication.
The specific objective for this communications exercise is to develop a Simulated Incident Relay Map for all states. This relay map would be important so that during disaster, information can be sent to its destination efficiently.
Contact admin@marts.org.my for more information about the Test.