President Desk
Details

Category: President Desk
Published on Friday, 08 March 2013 09:43
Written by Administrator
Hits: 13267
Global Simulated  EmergencyTest – Saturday April 13th and  Saturday  April20th 2013
IARU Region 1 invites the HQ-Stations of all IARU member societies and stations of Emergency Communications Groups to participate in a Global Simulated Emergency Test on Session 1 - Saturday April 13th, 2013 11.00 – 15.00 Local Time and Session 2 - Saturday April 20th, 2013 Times as shown below.
The operation will take place on and near the emergency Centre-of-Activity (CoA) frequencies on 80, 40, 20, 17 and 15 metres (+-QRM ).
This event is different as messages will be passed in both directions.
Session 1 – Messages to be sent to Regional HQ stations.
Session 2 – Messages will be sent from Regional HQ stations back to those taking part.
The timing of the event is different to allow stations the best chance of sending and receiving their messages and should still reduce any inter-region interference that may occur. 
The objectives of the test are;
1. increase the common interest in emergency communications.
2. test how usable the CoA frequencies are across ITU regions.
3. create practices for international emergency communication and
4. practice the relaying of messages using all modes.
Read more: Global Simulated Emergency Test – Saturday April 13th and Saturday April 20th 2013 (stations that...
Details

Category: President Desk
Published on Wednesday, 20 February 2013 10:05
Written by Administrator
Hits: 9652
Anxious watch on storm

The tropical storm Crising menacing The Philippines archipelago has activated the Amateur Radio Emergency Service (ARES) with 7.095 MHz and local nets handling urgent traffic.

The Philippine Amateur Radio Association (PARA) Vice Chief Operating Officer, Ramon J. Anquilan DU1UGZ has asked that a priority be given to emergency communications.

All efforts are being made to have amateur radio ready in the likely affected areas.  The ARES Chairman, Jojo Vicencio DU1VHY is due in Bohol and should have more updates at least on the ground situation in Cebu, Bohol, Negros and Siquijor.

FARE8, in the capital city of Zamboanga del Norte, Dipolog City, is monitoring the river that cuts across the city in case it  overflows as it did the last typhoon, so that early flood warnings may be relayed.

The PARA-affiliated club works closely with the City Disaster and Risk Management Council (CDRRMC).

On standby for the nets are HEROs Roy DU8BQI, ARES Co-Chair Panny Quintana DU1EQ, FARE8 President Marlu V8WX, Gene DU1RNA, Thelma DU1IVT, Alvin, DU1AJ/7, Nathan DU5AOK, NORAD7 President Roy DU7DDJ, and Ramon DU1UGZ.
- Jim Linton VK3PC, Chairman IARU Region 3 Disaster Communications Committee.
Details

Category: President Desk
Published on Thursday, 07 February 2013 20:23
Written by Admin
Hits: 11509
Firstly, I would like to take this opportunity to wish everyone a fruitful year ahead in 2013 (still not too late!).  I believe all of you are doing great and had a lot of good memories and remarkable achievements in the very successful year, 2012.

Thank you for your confidence and trust in electing me as your MARTS President for the ensuing term 2013-2014. I am humbled and deeply honoured that you have all elected me to serve as your President.  In the days to come, I promise to bring about my best to ensure MARTS achieves greater heights of success.
There are 7R's goals that the new MARTS Council would like to achieve which are as follows: 
Read more: Message from MARTS President Ir. Mohd Aris Bernawi (9M2IR)
Details

Category: President Desk
Published on Saturday, 05 January 2013 02:38
Written by 9W2SBS
Hits: 12618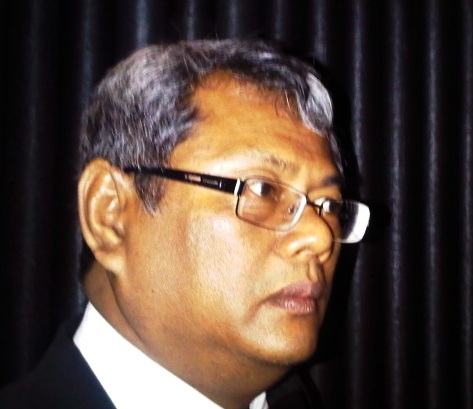 MARTS is pleased to announce that our recent episode with the Registrar of Societies regarding their intention to de-register our society due to some oversight on our part (past and present committee) to file in the mandatory minutes of AGM, list of office bearers and financial reports, has now been completely resolved, thanks to the efforts, cooperation and hard work of all the members who assisted in one way or another towards obtaining or furnishing all the necessary documentation.