Details

Category: President Desk
Published on Saturday, 05 January 2013 02:38
Written by 9W2SBS
Hits: 12566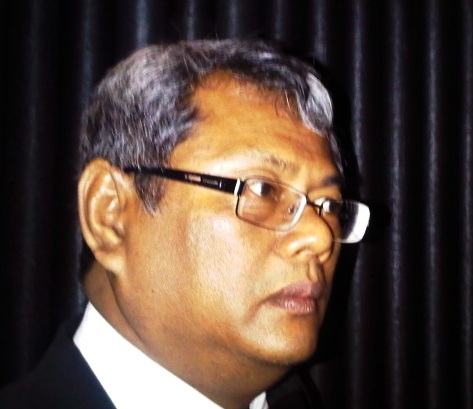 MARTS is pleased to announce that our recent episode with the Registrar of Societies regarding their intention to de-register our society due to some oversight on our part (past and present committee) to file in the mandatory minutes of AGM, list of office bearers and financial reports, has now been completely resolved, thanks to the efforts, cooperation and hard work of all the members who assisted in one way or another towards obtaining or furnishing all the necessary documentation.
To those in Penang  and Negeri Sembilan I thank you very much. Needless to say that I was disappointed in that, matters were left at the last minute for me to act upon. Where were the members when the call for help went out? Criticism and sarcasm was what I received. Say we say in the Navy,  Bravo Zulu to hams in Penang especially Khoh.
An announcement will be circulated soon regarding the necessary AGMs to be held to formally close for the years 2011 and 2012./
MARTS has sailed over much troubled waters in the past 10 years or so, and may have sometimes steered off course and crashed on some rocks and then led off in another crashing yet into some other rocks.
This has been due to perhaps misguided leadership - and this is not to place blame on them, God bless their souls, but rather to alert us that correct leadership makes the difference between a successful society and a failing one.
Leadership does not mean only the presidency but the entire committee elected into office to head our society and any weaknesses here will become apparent only later.  In our earlier experience, indifference amongst our membership also contributed to our society's downfall. Every paying member has a right to question the rationale behind decisions made and have these answered even though they may not agree with it, they will be given the arguments behind the decision and armed with this, this member can then discuss with the other members and if necessary call for an EGM to discuss and argue the matter if it is so critical to them. Back stabbing and finger pointing is not the way to resolve any matters pertaining to how the committee is performing.  If you know any better, please offer your suggestions rather than keep quiet but grow dissatisfied. Not taking any action also shows indifference - the "so what" attitude.
One must always remember that office bearers elected into office are all volunteers - they work for the society without any pay and if, in spite of having done their best, they remain the object of ridicule or severe criticisms rather than receive any offers of assistance from other more knowledgeable members, then this officer may feel targeted and being human, will start to 'work' defensively, feeling the need to defend each and every move and decision made!  This may have been the case in our very recent past and fellow amateurs, it is obvious that we have all been guilty of being ever ready to attribute blame, and never offering our experience and knowledge to assist wherever necessary - so where is our ham spirit?
We must all remember not to be too passionate in our intentions, suggestions and proposals to the point of violence breaking out as was the case at an AGM before - we remain a voluntary public-service oriented society to a large part and also a private pastime for experimentation and self-education purposes so there is no need to resort to any violence in the pursuit of our personal persuasions whenever we are confronted with opposing views and beliefs.. we have to learn to agree to disagree - respect different views and opinions even though we may not agree with them and bow to the will of the majority, which election results only you members can alter by attending the AGM and casting your votes on whichever matter or candidate serves your beliefs and persuasions better.
A failure to accept the decision of the majority here will always lead to deep rooted dissent which has in the past and will continue to fragment our national society. In our very own amateur radio society, whenever people disagreed with the ongoing leadership of the society, they broke off and formed another club this led not only to the weakening of our standing with our regulatory authority but also caused polarisation and much enmity between our national society and the breakaway group(s).
If anyone feels the need so desperately to be the president of this national society, let him first prove himself capable and worthy of this office to the majority of the members and win over their support which will then get him the votes to put him into office.
Leading a small group in a breakaway is not the solution sought  ..he may then lead a small club but has got nowhere in leading the amateur radio national society which had always been his ultimate objective and it is interesting to know that breakaway groups have no chance whatsoever of winning the recognition from the regulatory authority as is accorded to the defacto national society!
Let us also remember that the offices in the society are mostly ceremonial titles with some function.  They do not give much prestige (although some think they do), simply a small boost in one's self-esteem. These office bearers are also given the heavy responsibility of serving the society and all its members in the execution of all duties in their portfolio WITHOUT PAY or REMUNERATION.
Amateur radio remains a service where we, the so-called amateurs, offer our services for free to help others irrespective of their race, religion or political inclinations and it MUST remain this way.
MARTS now needs to be re-organised as never before, we need to be a true representative of our members to the authorities and the public at large, in this service and hobby activity, ensuring that we properly remain in touch with our regulatory authority, seek the implementation of many issues involving our licenses, fight for necessary changes and protect our spectrum allocations.
We need to organise and maintain a technical team to ensure the maintenance of our repeaters and associated equipment, we need to attract new membership through activities like field day and special events, participate in international contests, plan dxpeditions, organise radio direction finding events and other public-awareness events. 
We also need to review our membership structure - for example convert the previous "Lifetime membership" to for example, a "Premier membership" which members, after 15 years, will still have to pay their membership fees. At least this way, those who earlier paid for  this 'Lifetime'membership won't feel cheated. "Lifetime membership" should be an honorary status to be awarded to special deserving members in recognition of something he has done or contributed towards amateur radio in Malaysia, not a purchased elitist membership.
MARTS membership fees need to be studied carefully - while it is difficult for retirees and pensioners to spend excessively. We also need to consider the needs of the society to fund activities as described earlier. A balance needs to be struck somewhere. As far as our dream of lifetime licenses are concerned, MARTS should move in two directions, the immediate one will be to lobby the SKMM for grants amounting to a 3-term of the 5-year per term (total 15 years) license fees of  RM240.00 multiplied by the number of our members. This will mean a 15 year free license for all our 200 or so members.
With regular meetings between MARTS and the SKMM, and with reports on what these grants have achieved for the national society, the grants may be applied for from each successive Chairman leading to many years of free licenses. With a warmer and closer relationship with the SKMM, many possibilities will become available especially if MARTS were to propose to undertake the holding of RAE courses, and even the exams itself, offer talks and technical presentations from speakers from within Malaysia as well as our neighboring countries.
MARTS should also proceed to lobby the appropriate Ministry/Minister to look into granting amateur lifetime licenses with a one-time payment upon application after passing the RAE. This may take more work but should not be overlooked.
In the meantime, MARTS must start lobbying the SKMM for the abolishment of CW, propose a compulsory course for all initially B licensees, who after a mandatory 6 months period can apply to upgrade to a full A license. After all, in the history of Amateur radio in Malaysia, both class A and B licensees sat for exactly identical theory papers with the only differentiator between them being a CW exam!
Today, since we have other popular, better and more efficient digital modes available, why do we need to retain this outdated requirement?  Other areas to look into are to hold more public-awareness campaigns in schools and with the general public.
With a healthy level of activities and a nice but not excessively busy society calendar, we ought to be able to attract more young blood. If we really become this active, we can perhaps even link up with the RSGB or the ARRL or the WIA to co-sponsor such events - this may be the sort of revival we need to see in our national society.
MARTS needs to exert its presence and leadership among all the other amateur radio clubs, societies and organisations and review its aged constitution so as to be able to offer affiliations to these other clubs and societies so that there will be only one true National representative for amateur radio in Malaysia. Many senior hams are still around and from this pool of talent and experience, we should be able to learn valuable lessons.
Every success begins with one first step – so, let us gather ourselves once again and take that first step towards the revival of MARTS, and there is much to be done ….let us rebuild MARTS to be better, stronger and truly our national representative for amateur radio in Malaysia.
Yours truly
Aiznin Sairi bin Sulaiman 9W2SBS